A look back at 2020
This last year through the eyes of director Joep.
A look back at a busy and dynamic 2020. This year, our 30th anniversary year, started with a well-filled order book. Unfortunately, the first lockdown in March caused quite a bit of uncertainty and we had to cancel our anniversary celebration. Fortunately, projects could continue 'normally' and new orders continued to come in, but Covid-19 certainly had an effect on our business. Since suppliers could not deliver or could only supply less, we built up extra stock ourselves and double-ordered materials at an early stage, to avoid dependence on external parties.
Gratitude
Colleagues, for whom it was possible, have been working from home as much as possible. Despite the fact that this puts a strain on our mutual bond between colleagues, it has fortunately remained strong. And I would really like to compliment the entire team again on that!
Customers noticed little or nothing of all the negative effects of Covid-19, and project delivery deadlines were almost all met on time. Assembly and start-up on-site was more challenging in some cases, due to the travel restrictions on our technicians. Our colleagues' commitment and flexibility helped us to still make 2020 a very successful year. Gratitude is the predominating emotion here, especially as anyone who looks back on the past year will realize that this could not be taken for granted.
Text continues below the image.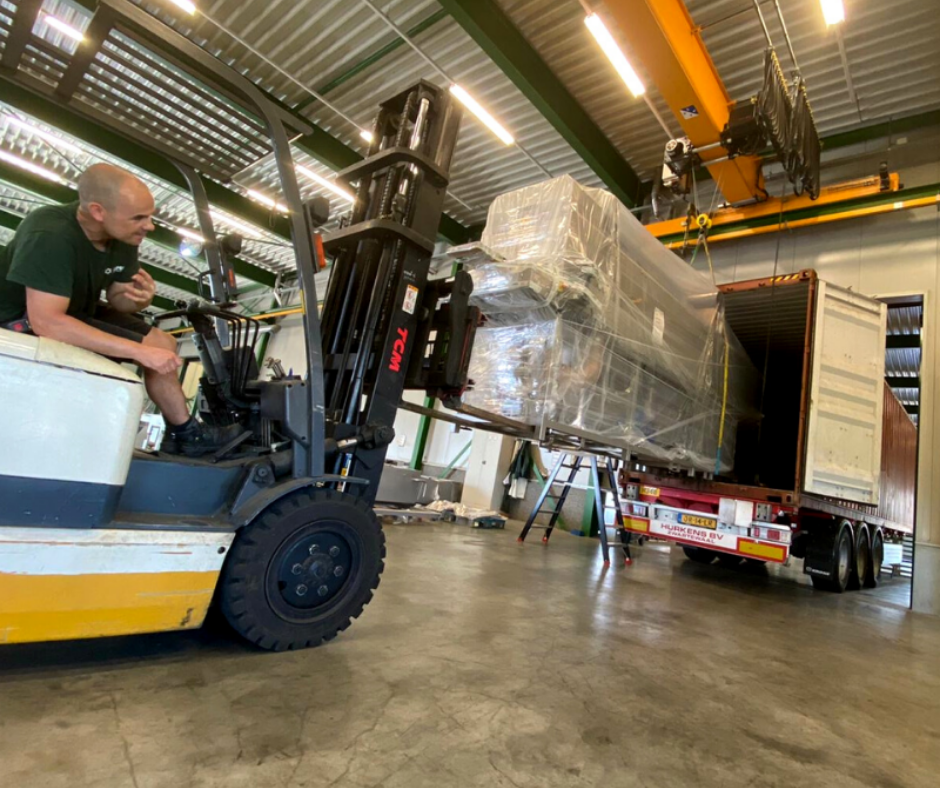 Highlights of 2020
Last year we realized a number of large and really great developments, and I would like to highlight a few here:
We reached national and international media because a laboratory study showed that our method ensures successful removal of tomato brown rugose fruit virus (ToBRFV) from tomato-picking crates.
An outstandingly intensive, but successful development took place in Dry Hydroponics rafts. This makes it possible to properly clean rafts with heavy soiling, in situations where intensive filtering is important. This has led to the first four orders (in the Netherlands and America), and this development will continue in the coming year, and it will be marketed even more widely.
We have been able to supply various foam units in Germany and the Netherlands, in which Menno Florades is foamed, and excess foam is reused. The successful collaboration with Menno Chemie Vertrieb is thus further intensified.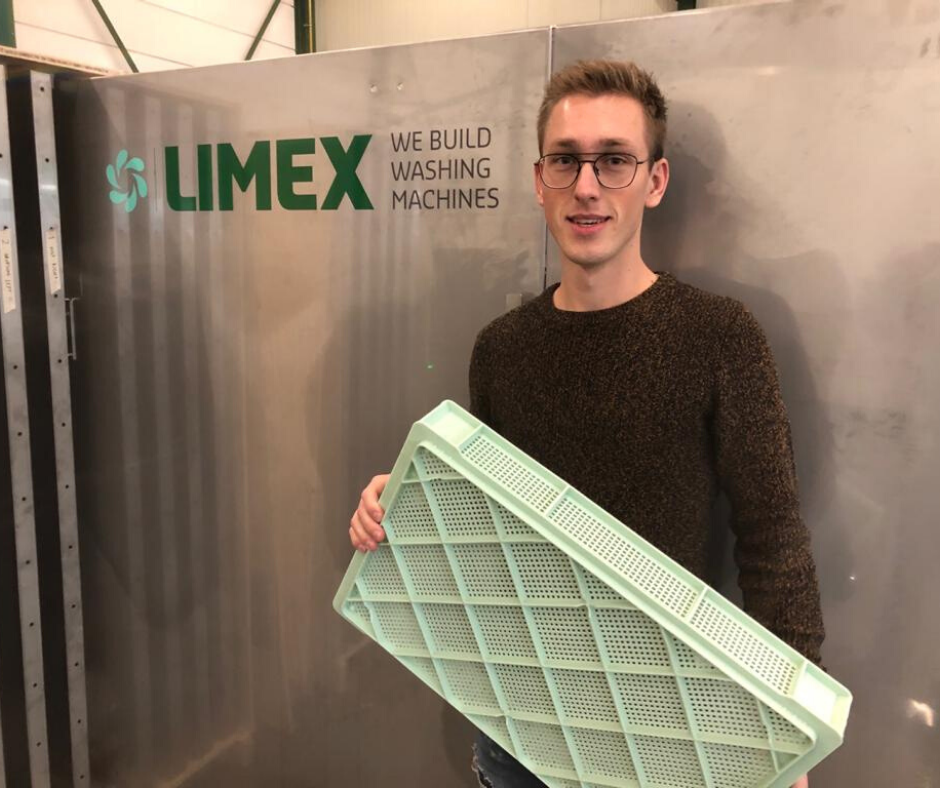 Our team of passionate people has grown, because we have even welcomed a few new colleagues to join us this year. And we would like to continue this growth in 2021!
We welcomed a new reseller in Australia: Matman Australia, which is a spin-off company of Matman New Zealand.
In collaboration with BÈTA Industrie BV, we have gained a lot of experience with the use of vibrating filters. Five units have already been put into operation, and they have eliminated the need for paper belt filters.
We were awarded various grants, which gives us the opportunity to support and improve our current developments. These were particularly welcome awards to help us in our fight for better hygiene in horticulture and floriculture.
The year is almost over now, and our order book is still well filled. We are looking forward to the coming year in good spirits. It really cannot go wrong with such a great team of colleagues.
Hopefully there will be an opportunity later in the coming year to really celebrate our (at that time) 31st anniversary!
For now, I wish everyone the best of health. Take good care of each other, stick to the prescribed measures and support the care workers wherever possible.
Yours sincerely
Joep