Limex crate washer at Boer Erik
Limex delivered a crate washer to the fruit grower Boer Erik in June 2020. It is a compact machine that can perform a complete washing process. The water pressure, temperature, type of cleaning agent and duration of the washing process are important parameters. Several of these can be adjusted as desired.
Introduction
Boer Erik's family business is situated in Loenen aan de Vecht, between Amsterdam and Utrecht. The fruit nursery grows apples, pears, plums and cherries, with more than 1 million kilos of fruit harvested annually. In addition to sales at the auction, Erik also supplies fruit packages directly to private customers and businesses. Erik also has several farm shops, where he sells his products.

Hygiene and food safety are very important when harvesting fresh fruit. That is why Boer Erik wants to wash his harvest crates after use, to remove any juice or fruit residues left behind. This wish led him to study the range of crate washers in 2019. Boer Erik had already seen several Limex machines at his colleagues' businesses. This, and the positive experiences of those around him with using the machines, prompted Boer Erik to contact Limex to discuss options for the delivery of a crate washer.
Working method and achieved results – crate washer
After Boer Erik's phone call, our colleague Bart Bovee personally contacted him to discuss criteria for the new crate washer. Among other things, they discussed the type of soiling, the dimensions and the number of crates. Once they had gone over all the options, a T1500E crate washer was chosen. This is a compact crate washer that can perform the required washing process. The standard version of this machine was available from stock. Our technicians then added a few extra options, like a dosage pump for detergent, to be able to meet Boer Erik's exact wishes. As a result, delivery was quick and Boer Erik was able to start using the machine within 2 weeks.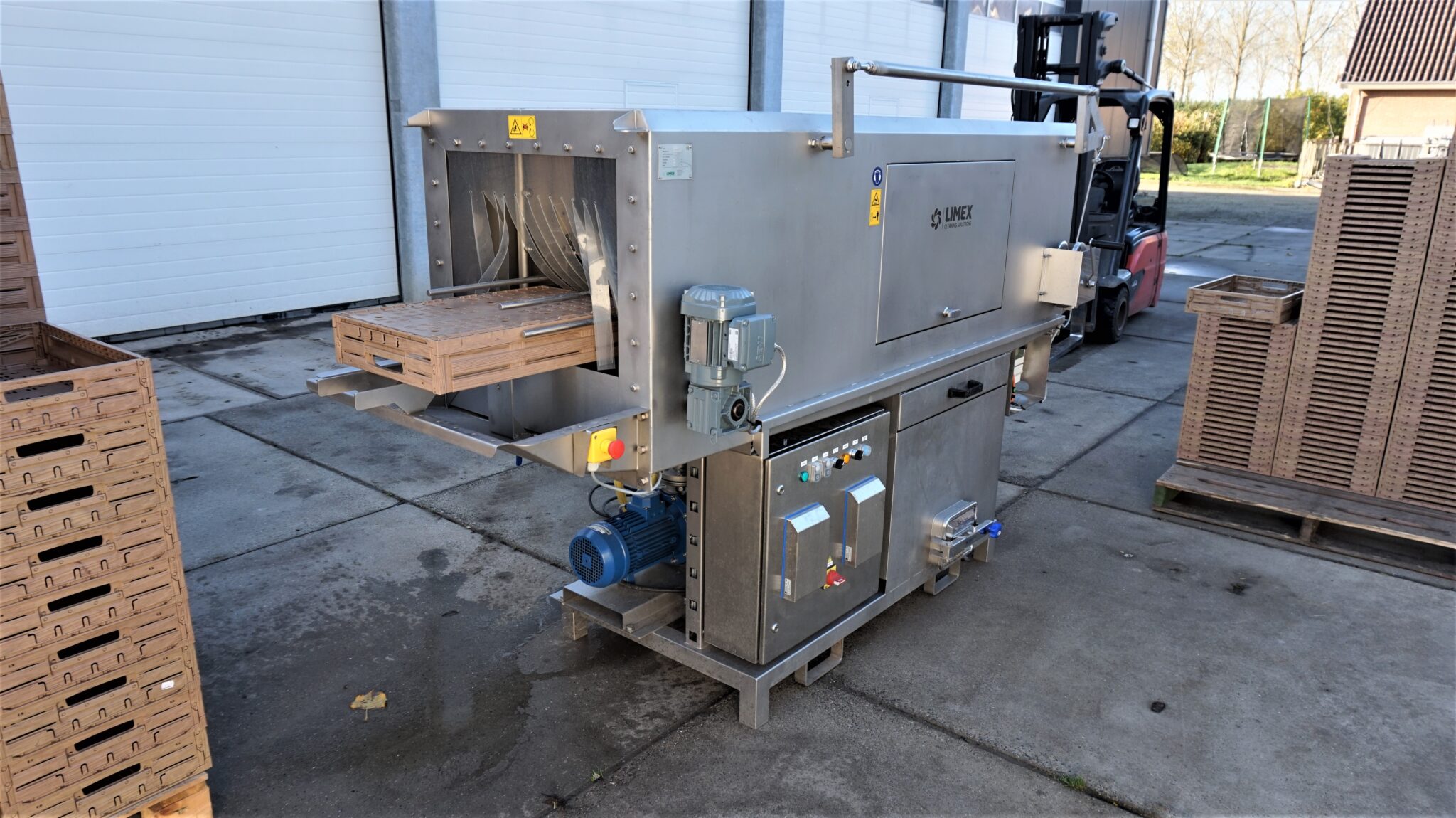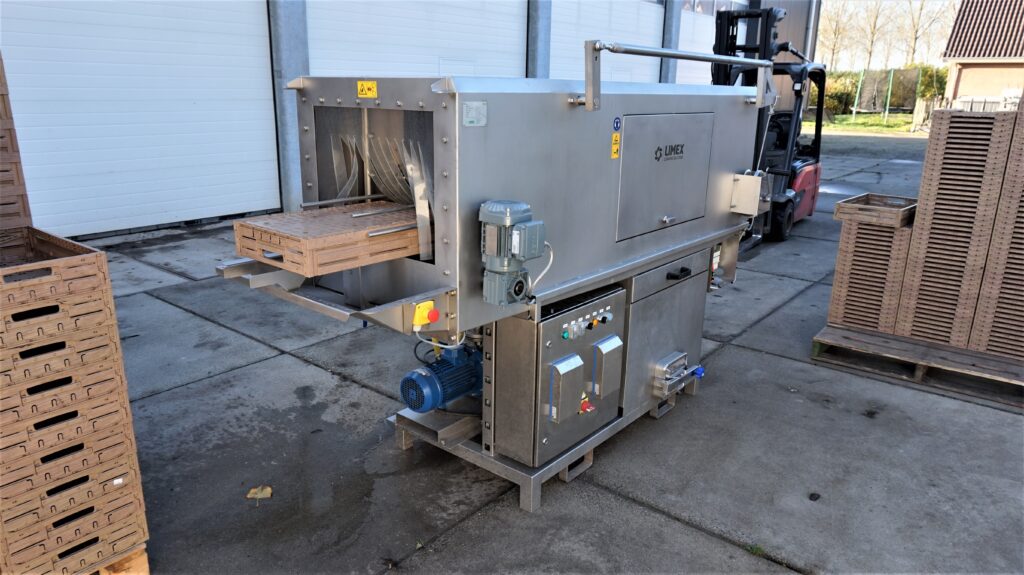 How did Boer Erik experience the collaboration with Limex?
"I have seen Limex machines at other fruit growers, even one that has been in use for 25 years and is still running. That's why I decided to get in touch with Limex. When I invest, I think it is important to invest in high-quality and well-functioning products that I will be able to use for years to come. There is a good 2nd hand market for Limex machines, which means that they keep a high residual value. For me, this was an important factor in my choice." – Boer Erik.