Hishtil and Limex announce intensive collaboration
Hishtil and Limex have developed an intensive washing process for propagation trays. Limex, a Dutch company that provides cleaning solutions to the agricultural industry worldwide, is particularly proud of its collaboration with Hishtil because of Hishtil's high professional demands and its commitment to scientific substantiation of results.
Introduction
Hishtil, a global producer of grafted vegetable seedlings and vegetative herb cuttings, uses the washing process to ensure cleaner trays leading to reduced plant loss and a drastically lower risk of contamination in nurseries. The collaboration included the design phase as well as laboratory tests which were done both in the Netherlands and in Israel. Results were compared and the disinfection concept was adjusted to match the lab tests.
Working method and achieved results
The first prototype was installed at Hishtil Israel in 2018, and validation and mechanical adjustments were performed in 2019-2020, with the second machine expected to be constructed soon. With this, Limex has been named a preferred supplier for all Hishtil nurseries across various continents. Using this machine has made Hishtil into not only a world leader in plant cultivation, but also a leader in cultivation hygiene.
Industrial washer manufacturers face a variety of challenges when it comes to the cleaning of seedling trays.
A major challenge is the need for effective disinfection against plant pathogens that may be attached to tray surfaces or to organic residues. Out of a deep understanding of this issue, and based on a desire to be involved in characterizing the solution, Hishtil joined forces with Limex to design a rinsing and disinfecting process that would make it possible to protect against relevant pathogens in the production of plant propagation materials.
Existing Limex modules have been used in order to meet the system requirements for a washing and disinfecting system for seedling trays. The trays themselves are made of a variety of raw materials (polystyrene, polyethylene), and the new process in conjunction with risk management (pathogens, product sensitivity, value chain) allows safe reuse – even of trays designed for single use. The technological innovation is a unique industrialized process that combines cleaning and disinfecting the trays in a single step.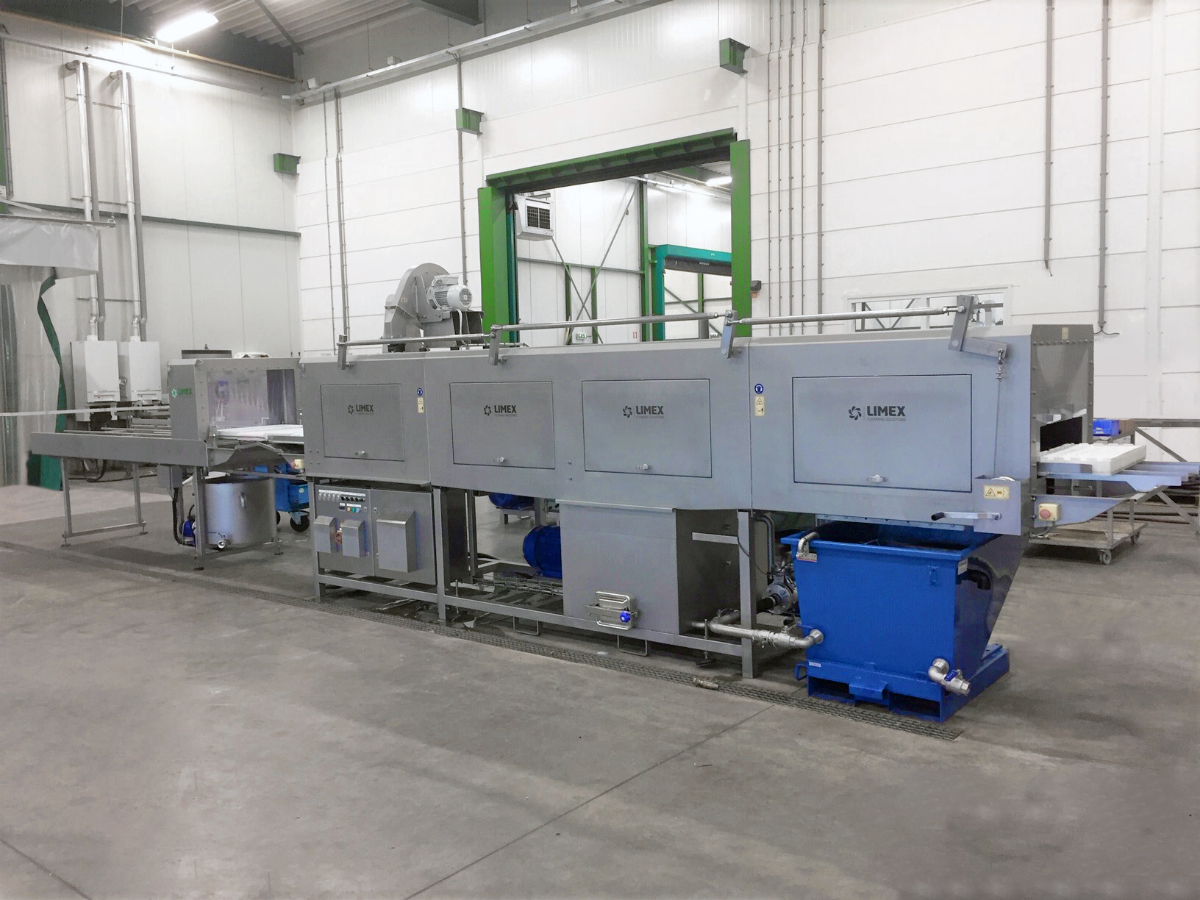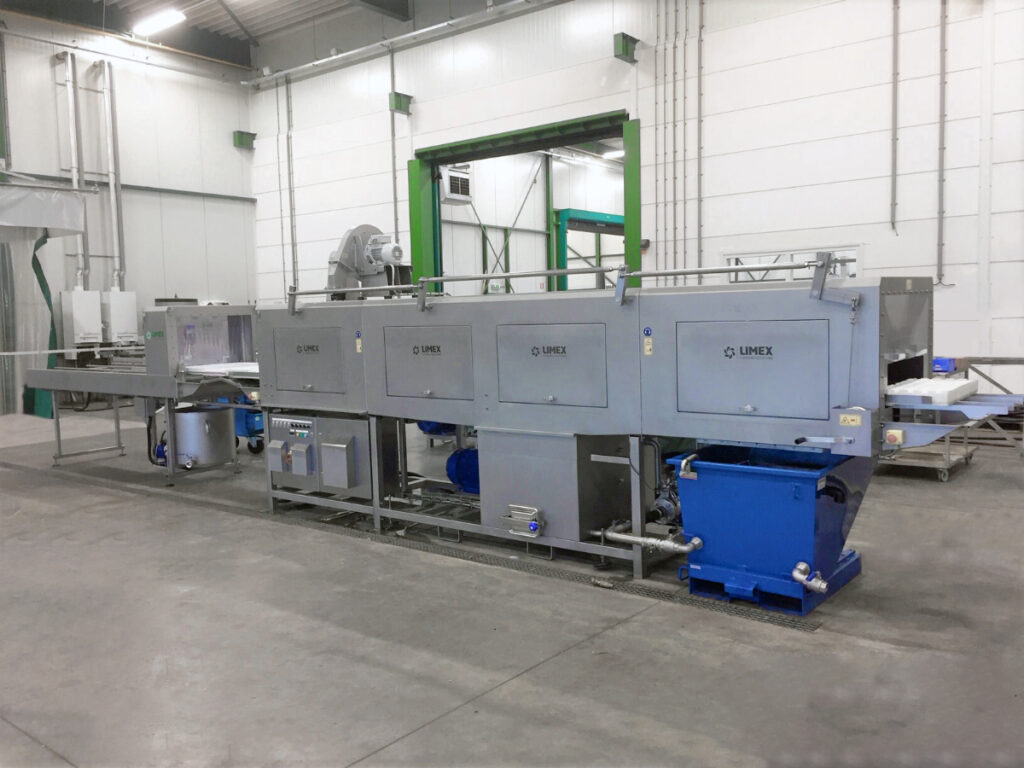 The design phase was preceded by several tests to determine the effectiveness of the pre-wash module, the main-wash unit, the after-rinse step, the drying unit and the disinfection unit. After that, Limex created a prototype which was installed in a Hishtil nursery. The device makes it possible to control various parameters, including water temperature, rinsing pressure and nozzle arrangement. A dosing system which allowed different chemicals and concentrations to be tested was installed by a local chemical supplier. Then we tested possible combinations between physical parameters (water pressure, temperature, exposure time) and chemical factors (different active ingredients for cleaning and disinfecting in different concentrations and combinations). Adjustments were also made in the rinsing system to bring about a disinfected tray free from phytotoxic residues.
Efficacy tests included visual cleanliness, recycled rinsing water turbidity and microbial analyses.
The washing and disinfecting protocol was validated by independent laboratories in both Israel and the Netherlands, in a way that made it possible to expand the range of pathogens tested to such viruses as CGMMV and ToBRFV, the Clavibacter michiganensis bacterium and fungal pathogens.
In addition, we examined techno-economic and environmental aspects, which made it possible to create filtration systems that would permit the reuse of over 90% of the rinsing water. Energy consumption was reduced by optimizing the heating system. Working temperature was tested and set for an efficient disinfection process that also allowed economical energy and chemical consumption, without the need for further treatments.
How does Hishtil experience the collaboration with Limex?
Amit Dagan, Hishtil's CEO, summarizes: "the fruits of this productive collaboration between Limex and Hishtil permit both companies to offer their customers the best sanitation solution and healthy propagating material that will allow them to maximize crop quality and yields".
Follow our social media (LinkedIn and Facebook) to stay posted about our collaboration.