Limex researches several washing processes and successfully removes Fusarium Oxysporum from harvest crates and propagation trays
Infection with fungi such as Fusarium, Phytophthora or Pythium can cause much damage in crops. Having developed successful cleaning methods for the removal of the TVX virus, ToBRFV and CGMMV viruses, Limex has been researching a variety of washing processes on its own initiative this summer to remove Fusarium Oxysporum from harvest crates and propagation trays. Since Fusarium Oxysporum is considered a highly persistent fungus, it is a good representative fungus to perform cleaning tests. Groen Agro Control, an independent, external laboratory, ran the trials, which showed some successful and extremely interesting results.
Removal of Fusarium Oxysporum
The Fusarium Oxysporum fungus causes a plant disease that causes wilting and rot in plants and crops. As its name suggests, Fusarium Oxysporum spreads by means of spores. This fungus can be transferred to other crops via plant residues that are left behind in crates.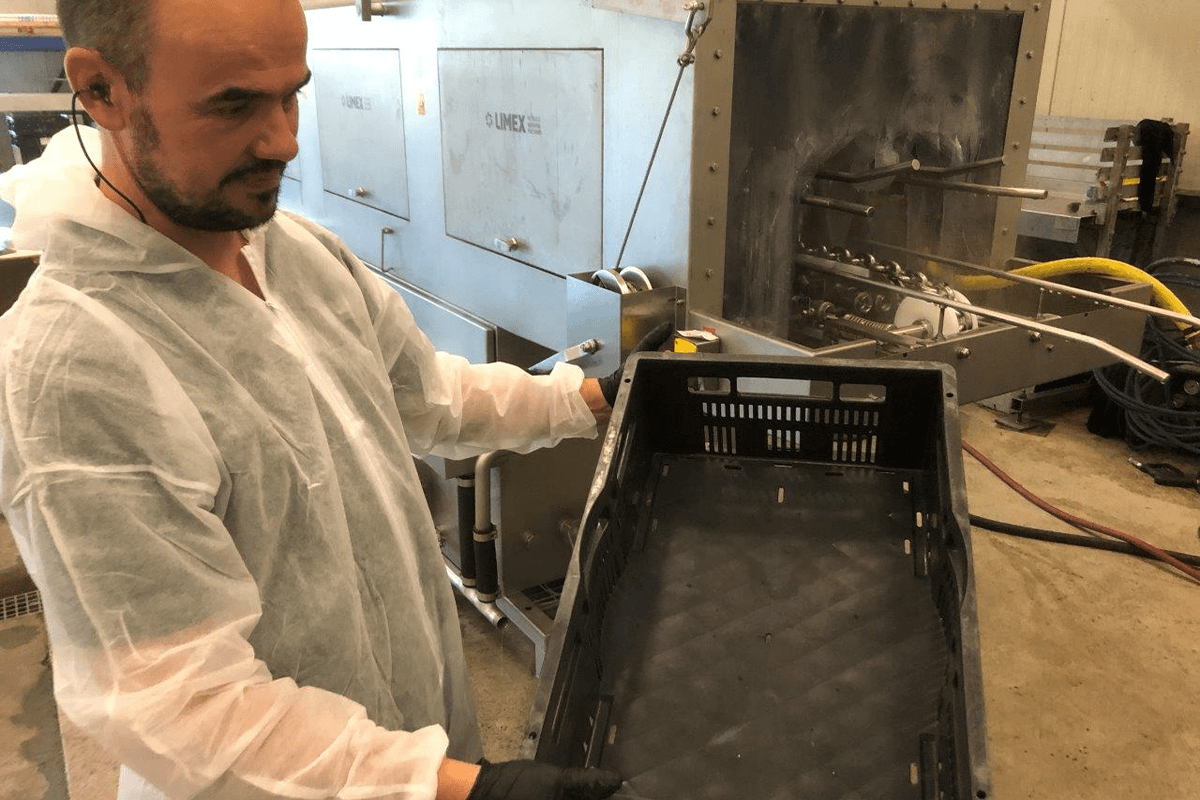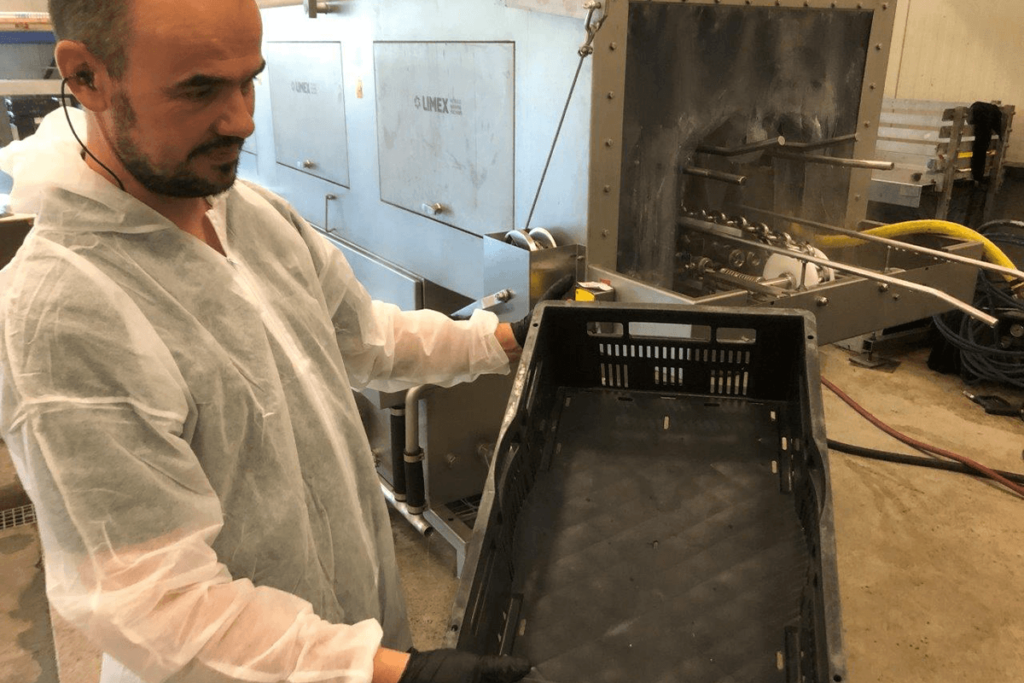 The contamination that is left behind in propagation trays, such as soil and substrate, is a perfect breeding ground for the Fusarium fungus. Contact with contaminated materials such as crates and trays allows the fungus to move from one cultivation cycle to the next, making rapid spread almost unavoidable. As a result, hygiene is a highly crucial factor in crop harvesting and logistics.
Eight cleaning processes tested, various successful results
Each washing process consists of four parameters: washing power, temperature, chemical effect and duration. These values have been accurately adjusted and measured in the Limex testing machine. Four different cleaning processes have been described and applied to crates as well as trays. The crates were contaminated beforehand in the lab, with contaminated plant sap. Trays, in turn, were soiled with contaminated substrate. Eight different trials were carried out with these. The outcome of these trials yielded several representative washing methods that successfully managed to remove the fungus.
Representative washing process
In addition to Fusarium Oxysporum, several other fungi are a threat to crops. This includes various Fusarium varieties, but Pythium and Phytophthora also pose a danger to the cultivation and harvest of important crops. Given the persistent nature of the Fusarium Oxysporum fungus, it is expected that the researched washing processes will also be effective in the removal of other Fusarium variants, as well as Pythium and Phytophthora.
Limex is very pleased with the positive results of the effective washing processes of this research. The knowledge we have gained during these trials enables us to provide growers with well-founded advice. We are happy to help growers that want to know more about the different washing methods and their results.
Read more about the development of a successful cleaning method for ToBRFV virus here.