Washer Tray Canada
Are you looking for a company that can help you out with tray washing solutions for your business in Canada? Limex is here to help! Limex is a Dutch company, specialized in (industrial) washing solutions with advanced machines. We work internationally with customers in over 60 countries, who already trust Limex for our quality washing products and the machines we deliver. We are the worldwide #1 partner in product hygiene within horticulture and floriculture.
Successful projects in Canada
We've already had successful collaborations with companies in Canada. An example of a successful story is our cooperation with Ontario Plants Propagation. Ontario Plants Propagation in Canada is the largest propagation company in North America, which has an acreage of 14 hectares since completing their expansion in 2020. As a result of the expansion of 2.5 hectares in total, also 4,000 square meters of 'red zone' and 4,000 square meters of 'green zone' were added. That is 'quite large' by current industry standards. All bins, trays and trolleys from production growers are returned to the red zone, so that's where the risk of spreading viruses is highest. This highlights the essence of hygiene and the prevention of spread from fungi or bacteria. Do you want to read more about our successful cooperation?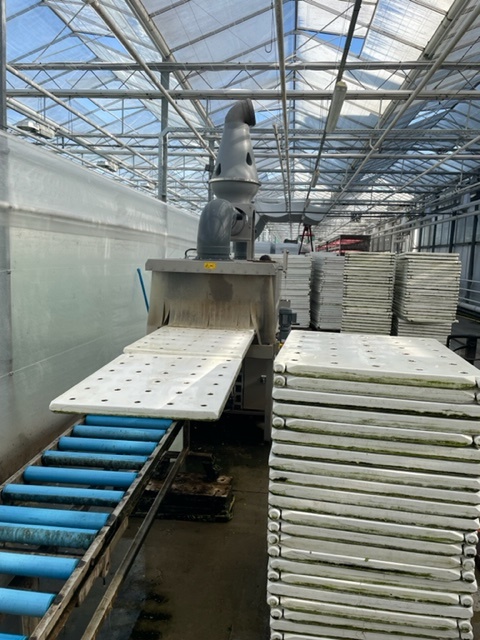 Contact us
Here at Limex, we focus on a high degree of product hygiene and the protection of crops against viruses, bacteria and fungi with the usage and development of our crate washers. Improving production hygiene reduces product waste and results in a higher output while keeping the input of the process on the same level (raw materials, energy or labour). Would you like to talk to us about our solutions and how they can contribute to your organization or processes? Please contact us, we will be happy to explain more about our working method and our machines!