Pallet washers for sale
If you are seeking a reliable company that has pallet washers for sale, look no further than Limex. We have years of experience with hygiene matters, and the pallet washer we developed is one of our solutions for this. The Limex pallet washer removes organic soiling and eliminates contamination by bacteria, viruses and fungi. Cleaning with our pallet washing machine ensures that your pallets meet the strictest hygiene and food safety requirements. When you are giving enough attention to hygiene within your company, you'll notice a reduced risk of contamination and spoilage, which results in higher net yields for the same quantity of raw materials.
Our pallet washing machines
Like all machines we develop, we can also tailor our pallet washers to specific wishes and situations. Our pallet washing solutions are able to give maximum washing results with minimal water, energy and chemical consumption, all of which guarantees you a sustainable, effective solution. Are you interested in one of our pallet washers that we have for sale? You can easily contact us through the button below. We look forward to providing you with the latest information about our pallet washing solutions!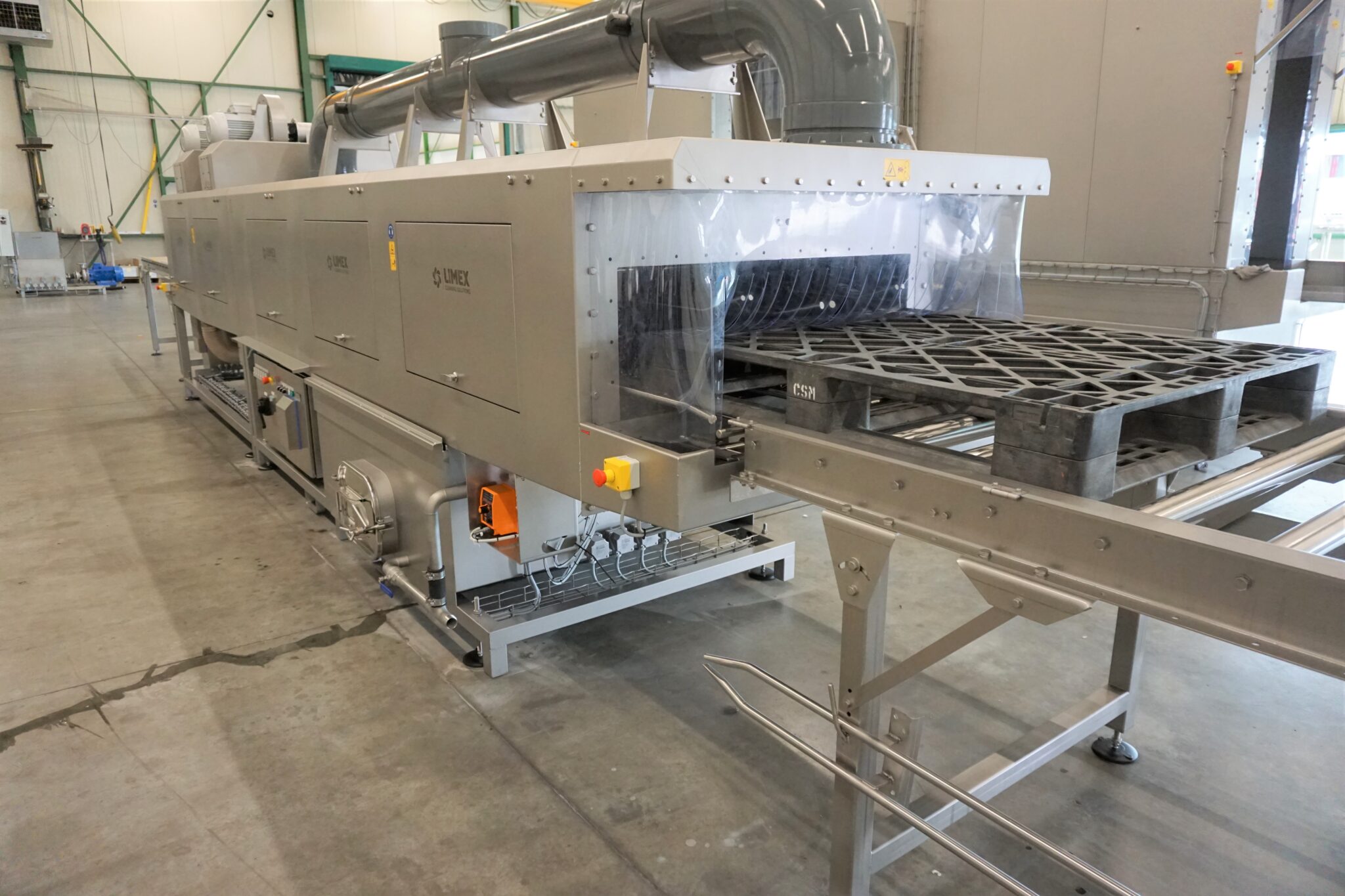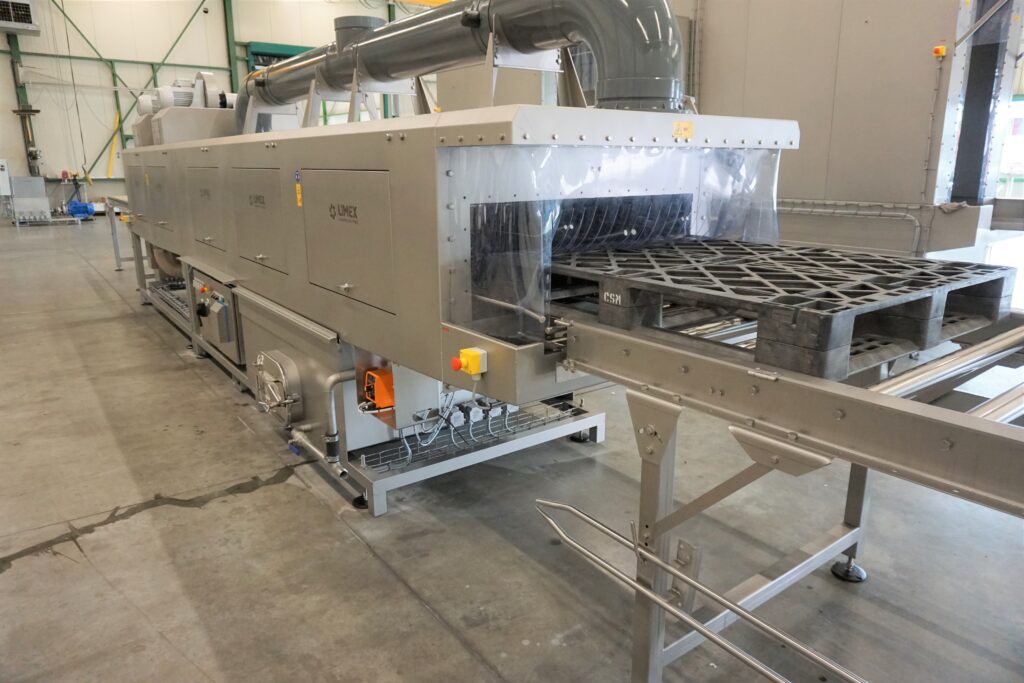 Contact us
Here at Limex, we focus on a high degree of product hygiene and the protection of crops against viruses, bacteria and fungi with the usage and development of our crate washers. Improving production hygiene reduces product waste and results in a higher output while keeping the input of the process on the same level (raw materials, energy or labour). Would you like to talk to us about our solutions and how they can contribute to your organization or processes? Please contact us, we will be happy to explain more about our working method and our machines!